Media releases
VincentCare A Recipient Of The 2019 Yarra Trams Community Partnerships Program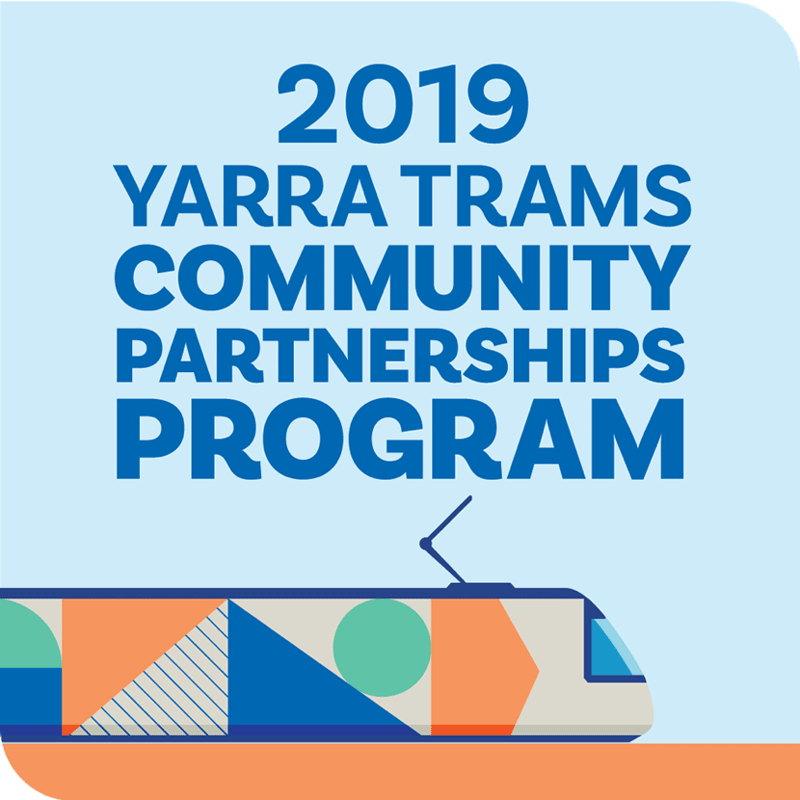 20 December 2018
VincentCare is one of eight community organisations that champion diversity and inclusion chosen by Yarra Trams for their 2019 Community Partnerships Program.
VincentCare will share in $1 million worth of free advertising on Melbourne's iconic tram network, providing each organisation with the opportunity to promote their work to wide reaching audiences across Melbourne. This will be shared with seven other community organisations: Afford, Asylum Seeker Resource Centre, batyr, The Big Issue, Centre for Multicultural Youth, The Torch and Travellers Aid.
"I look forward to working closely with all eight community organisations to help them in their continuing promotion of diversity and inclusion across our beautiful city," said Nicolas Gindt, CEO Yarra Trams.
This week, an independent assessment panel made up of representatives from government, community and business sectors choose the partners from a range of eligible applicants who support a diverse and inclusive Melbourne.
Each member of the 2019 Community Partnerships Program will receive three months advertising on the tram network either as a single tram wrap or tram faces on the front and back of 50 trams.
The first set of advertising is set to go live on the network in March 2019. VincentCare's own campaign 'Homelessness Can Happen To Anyone' will run on the network from July to September 2019.
VincentCare's CEO Quinn Pawson said he was pleased Yarra Trams had recognised VincentCare's aspiration to be the leader in providing care, hope and advocacy for those facing disadvantage and homelessness.
"It is a wonderful time for VincentCare to have our name up in lights as we move towards opening our world-class, client-centred, evidence-led development in North Melbourne. The Ozanam House accommodation and Homelessness Resource Centre will ensure clients are engaged, enabled and empowered to make decisions around their support and goals while building confidence and self-esteem to reconnect with their community of choice."
Watch VincentCare's winning video submission.