Services
Programs and services
VincentCare has programs to assist people who are experiencing homelessness or are at risk of homelessness.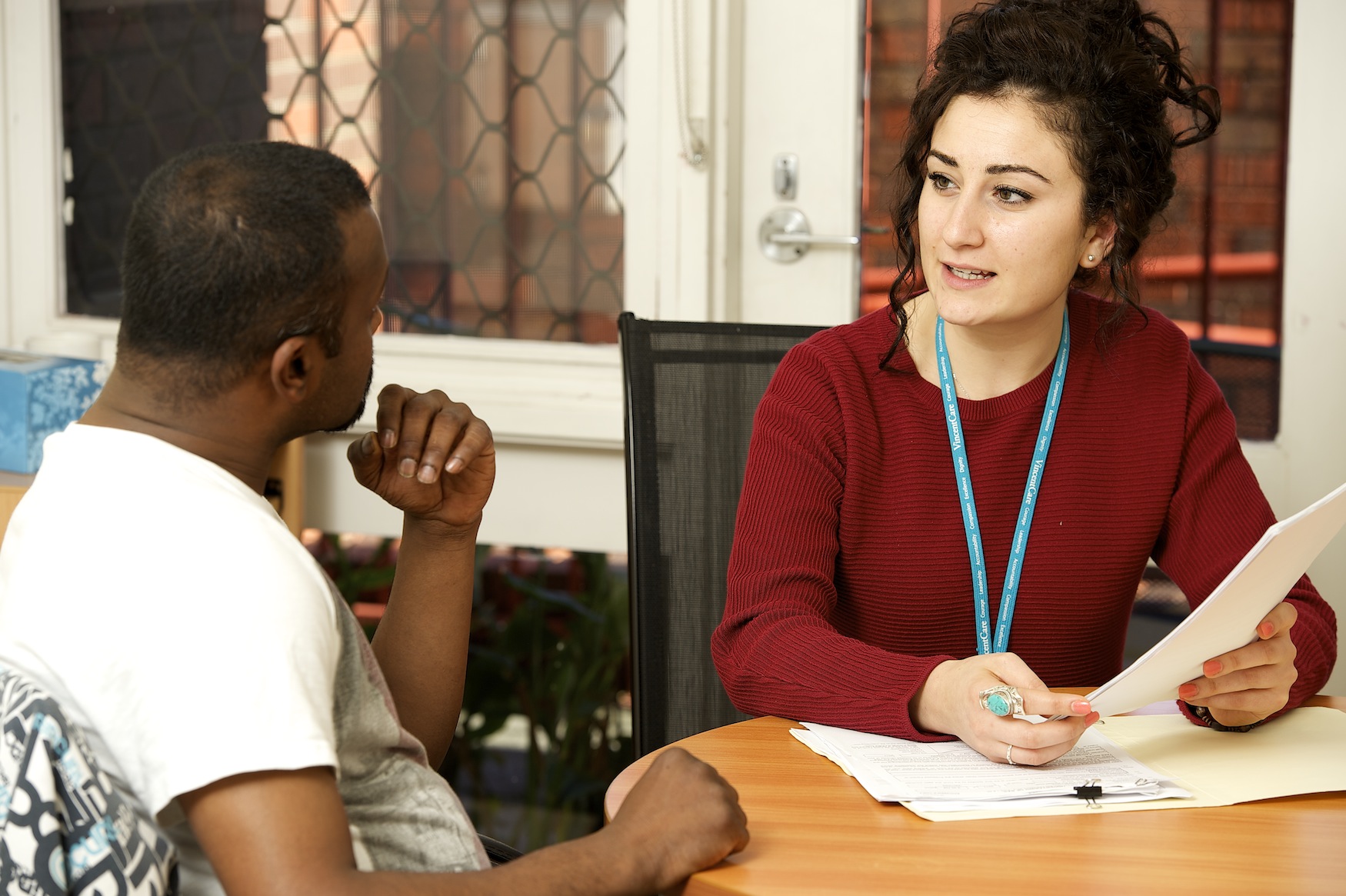 The Access and Support Program works with people in the Hume and Moreland region with unmet health issues who are eligible for Home and Community Care (HACC) Services.
Supports families who are residing in private and unsafe rooming houses.
Provides holistic outreach support to adults who are finding it difficult to access or maintain secure and affordable housing.
Assists people over 35 who are experiencing homelessness or living in low-quality housing to address their unmet health issues.
Provides support to single adults and families with children experiencing homelessness or housing crisis.
An early intervention and prevention program for young people, families, adults and older adults who are at risk of homelessness and want to stay in the private rental market.
VincentCare's Northern Community Hub's Initial Assessment & Planning (IA&P) program is one of five Housing Access Points for clients to access the homelessness service system in Melbourne's North West Metropolitan region.
Crisis, extended stay and Independent Living Unit accommodation and homelessness resource centre including health and wellbeing services, social support and services.
Assists households in the Hume and Moreland areas to access new or to maintain existing private rental properties.
Sunbury Gardens is a 22-room residential community for people aged over 50 who are at risk of homelessness, have no or low support needs and are able to live independently.
A program for single women, focused on early intervention to prevent homelessness.