Latest news
Victoria In Bloom public housing gardening awards unearths real talent
The gardening skills of public housing tenants have been honoured today in a special awards ceremony for Victoria's most outstanding public and community housing gardens.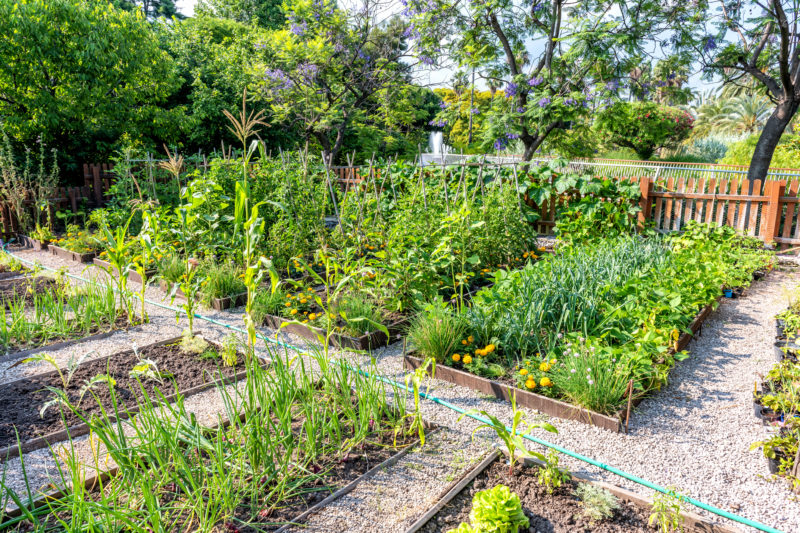 18 April 2019
Minister for Housing Richard Wynne joined Director and Chief Executive of Melbourne's Royal Botanic Gardens Professor Tim Entwistle to announce the winners of the 2018-19 Victoria In Bloom awards.
Minister Wynne says, "Community gardens really do build local community, with people sharing tips and advice and working together outdoors to make something very special."
Launched in 2004, the awards recognise and reward the outstanding work of public and community housing tenants who create decorative, productive and environmentally-friendly gardens around their homes and communities.
More than 200 entries were received from across Victoria. The judges paid tribute to the creativity on show, and the time and energy spent by tenants to create vibrant, productive and beautiful outdoor spaces.
Mr Wynne presented awards to the state-wide winners of the 2018-19 competition, who include:
Best Balcony or Container Garden – Peter Fernando (North Melbourne)
Best Small Enclosed Garden – Peter Harrison (North Melbourne)
Best Household Garden – Debra Hanson (Mildura)
Best Edible Garden – Barry and Janice Sharp (Traralgon)
Best Sustainable Garden – Daniel Budge-Welsh (Norlane)
Best Community or Common Area Garden – Hamida Abdi (Kensington)
Best Creative Garden – Neriman Ali (Dandenong)
Best Young Gardener – Maddelyn Keen (aged 12, Shepparton)
Best First Year Entered Garden – Elizabeth O'Keeffe (Warrnambool).
The Victoria in Bloom Gardener of the Year award was presented to 21-year-old Daniel Budge-Welsh from Norlane for his sustainable garden which uses aquaculture and hydroponics as well as chicken and worm farming.
VincentCare knows how important a community garden can be, it has a thriving community garden of its own located in an industrial strip in North Melbourne.
VincentCare client, Teresita, is an advocate for the benefit that green spaces can bring.
"I've been involved with the garden for almost two years now. Going there gives me great happiness. Depression and illness isolates you, but knowing that the plants need watering, and that your friends are there, it gives you purpose and motivation.
"Being outdoors is a form of therapy for many of us. It helps with stress relief, mobility and weight loss – all the digging and moving around. Plus the fresh air and sun improves your mood."
The community garden project is just one of the ways that VincentCare is embracing the benefits of the environment and well-planned outdoor spaces in recovery.