Latest news
Phonse Tobin award winner
John Duhau (pictured second from right), a long-time volunteer at Ozanam House, was one of three recipients to receive the Phonse Tobin Community Volunteer Award at the North Melbourne Rotary dinner on 11 October, 2018.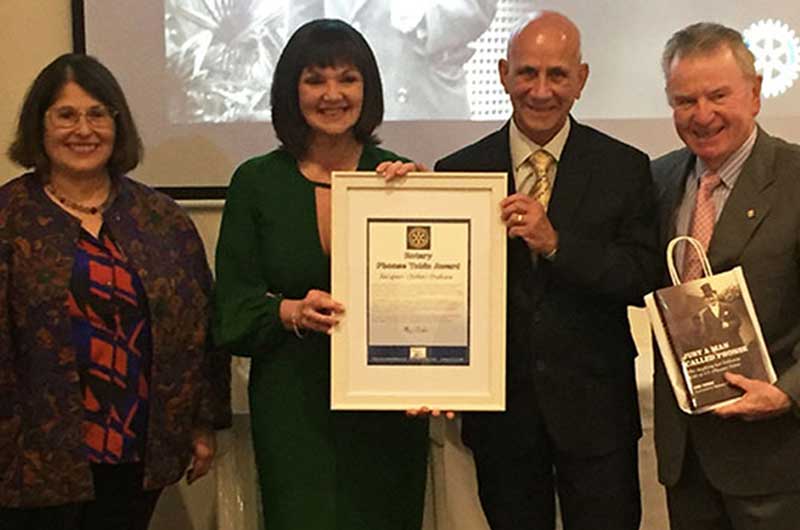 29 October 2018
John follows in the footsteps of VincentCare ex-client volunteer George Te Whaiti who was a recipient of the award in 2017.
The Phonse Tobin Awards, now in their 25th year, are presented to highly dedicated volunteers, recommended by sporting, cultural and educational organisations in the North Melbourne area, to celebrate their contributions to community.
John was honoured for his 38 years of continuous service to Ozanam House and his willingness to help anyone at any time.
So much of the work that happens at our Community Hubs and Ozanam Community Centre is driven by community and client volunteers. We are extremely proud that our volunteers are receiving recognition for the incredible work they do within our community.