Client stories
Art therapy at Ozanam House and Ozanam Community Centre
Ange Morgan conducts Art Therapy classes at Ozanam House and Ozanam Community Centre for men who are experiencing homelessness. More often than not, these men are alone, disconnected and isolated.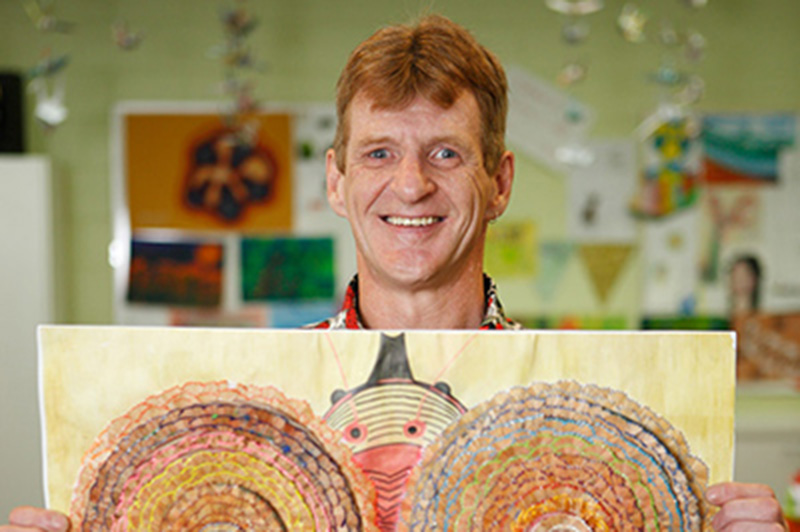 08 January 2019
"Therapy in this setting is a chance to experience a positive connection, which can be alien to participants," said Ange. "It also alleviates boredom."
"By doing something the men begin to think differently and then it opens the space for conversation."
As Ange explains, "a recent group of men who were isolated, defensive and culturally diverse were disconnected until they began to draw together. A young Sudanese man drew where he came from and the picture included horses. Two other older men in the group told how they'd worked with horses in regional Victoria. All of a sudden the cultural difference fell away."
Ange can provide feedback to the client's case worker if any interests or ideas are expressed, in order to follow up and create meaning and purpose in a person's life.
"With a focus on materials and process, I ask, 'how are we going to do this?' It brings two people together to help each other. Conversation flows and common themes of their lives can be found."