Latest news
Why Homelessness Week is more important than ever
Homelessness in Australia is on the rise and we need a national program to end homelessness and a national housing strategy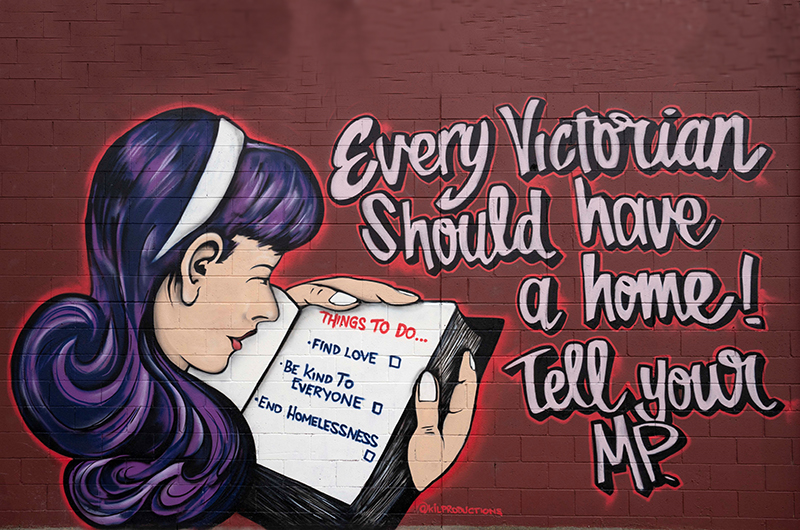 04 August 2019
Right now, more than 24,000 Victorians and 116,000 Australians are homeless. They include families with children, young people, older people, single adults and people with disabilities. They're not just sleeping rough on the streets, they also live in overcrowded dwellings, in rooming houses, or are 'couchsurfing'.
Lack of affordable housing is one of the leading causes of homelessness, the others being poverty and family violence.
Homelessness Week is an annual event to raise awareness of people experiencing homelessness, the issues they face and the action needed to achieve enduring solutions.  In 2019, Homelessness Week takes place from 4-10 August with the theme 'Housing ends homelessness'.
Why is it important?
Homelessness is on the rise, increasing by 13.7% over the past five years. Despite the increased need, more than 1 in 3 people were turned away from homelessness services last year due to lack of resources.
We need a national program to end homelessness and a national housing strategy to deliver 500,000 social and affordable rental homes.
What can you do?
Join Homelessness Week conversations by using the hashtag #HW2019 on Facebook, Twitter, Instagram and LinkedIn.
Share your own or other's experience of homelessness and what needs to be done to fix it.
Attend a Homelessness Week event, you can find the full list on Homelessness Australia's website.
Join the Everybody's Home campaign and call for national action to end homelessness. You can find the campaign at everybodyshome.com.au; on Twitter at @_everybodyshome and on Facebook at https://www.facebook.com/EverybodysHomeCampaign/.
Image: @kilproductions