Latest news
Warrior to Goddess - Book Launch
Survivors of family violence, members of the Shepparton Police, Department of Health and Human Services, Child Protection and VincentCare staff launched Warrior to Goddess on Wednesday in Shepparton.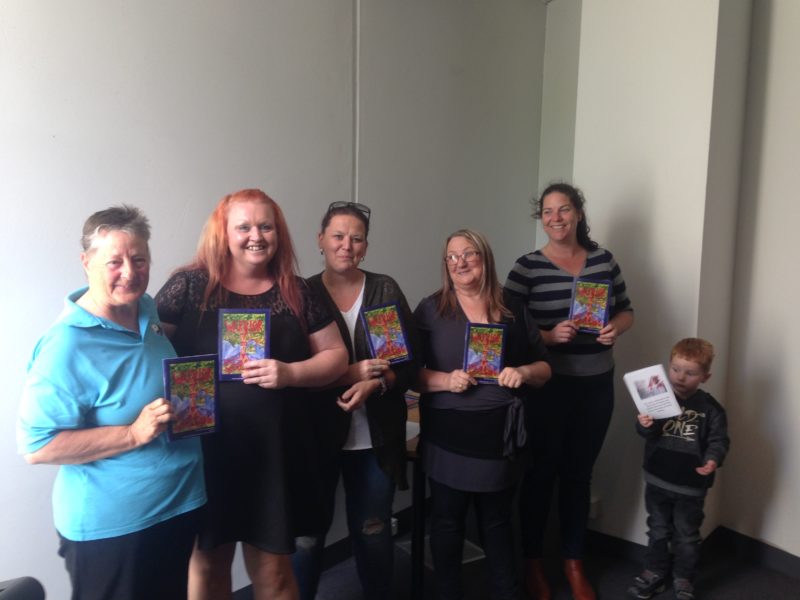 25 November 2016
The book tells the stories of women who have survived family violence and attend the Touch Base Support Group.
Wendy, a key worker at VincentCare's family violence services said:-
" the group began as a pilot to help women to take back ownership of their lives and to make decisions for themselves. It was all about what was in their best interest and the stories came out of discussions and talk and developing self-confidence."
Maryann one of the members of the group said:-
" the group means so much to me, to find other people who actually care when we first walk through the door, we're scared and broken and as a group we help make each other whole again…The book is part of our healing, we could say as little or as much as we wanted. One day I hope I might help a girl, she might read a story in the book and think – I can do this, I can leave. We all cheated death and we are all survivors. Many women and children haven't. Women who had names and had families just like us. This book is dedicated to them."
Michelle
"When I was lost and along this group was the 2nd best thing I've ever done. (1st was leaving a toxic relationship. We're all there for each other."
Thelma Bull, Sergeant FV Advisor 3rd Eastern Region.
"We have an extremely close working relationship with the women at Marian Community, VincentCare.
Without the key workers there we wouldn't be able to achieve the results we do without that direct contact we have 24/7. They provide support, accom and transport. They give the right advice for women escaping family violence and getting to a place of safety. They're also workers in the court for interventions, which is sometimes the only point of contact with services for women so it's really beneficial.This book will really empower other women and is an incredible resource for support agencies and services. I congratulate the women of the Touch Base support group."