Latest news
VincentCare volunteer Chris Gooden named Citizen of the Year
VincentCare volunteer Chris Gooden has been recognised as Maribyrnong council's 2019 Citizen of the Year.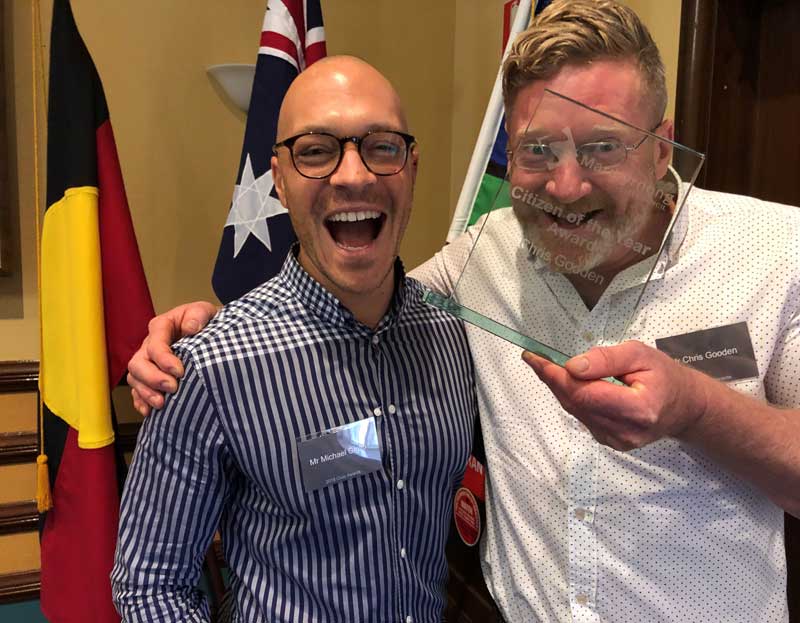 06 February 2019
Chris is the co-owner of welcoming neighbourhood café, Seddon Deadly Sins. He has also volunteered with VincentCare's Ozanam Community Centre for more than 10 years, including sharing his expertise as a café owner, providing mentorship to members of VincentCare's barista program and O Café.
Operating since 2017, the O Café is located at Ozanam Community Centre in North Melbourne and is manned by client volunteers who have completed barista training. The service operates two mornings a week and offers a café-style experience for clients as well as visitors to the centre.
As a mentor, Chris provides client volunteers in the barista program with the chance to build their hospitality skills and expertise, and to improve their literacy skills, leading to potential employment in the sector.
The 2019 Maribyrnong Civic Awards recognised local individuals, businesses and organisations for contributions to the community that enrich the lives of others. The winners were announced at an Australia Day ceremony at Footscray Town Hall.
In addition to recognition of his years of volunteer work with people experiencing homelessness, Chris was also acknlowedged for his support of indigenous hospitality training and advocacy for the LGBTIQ community.
Louise Augustinus, Team Leader Participation at VincentCare's Inner Melbourne Community Hub, congratulated Chris on his win. "What an honour to be recognised for your amazing work with us and in your own community."