Latest news
The great Mount Lilydale Mercy College bake off
Staff and students from the college have made thousands of baked goods for clients and residents of Ozanam House this Christmas.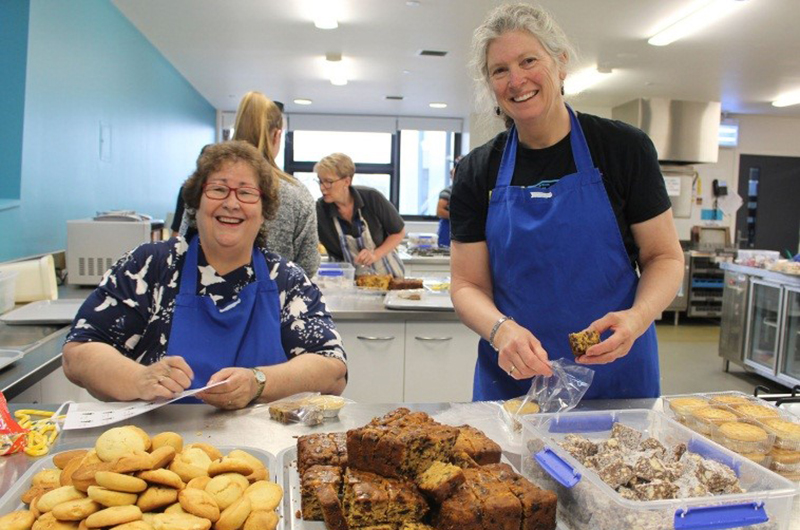 12 December 2019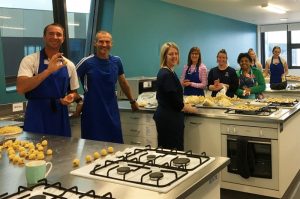 The staff at Mount Lilydale Mercy College have spent days baking and packaging biscuits, fruit mince pies, fruit cake and candy canes for VincentCare's clients and residents to enjoy this Christmas at Ozanam House. They will be distributed by Santa along with a gift at our Homelessness Resource Centre Christmas event on 18 December and Christmas Day on 25 December.
During the school year, the college's Year 7 students make biscuits as part of their learning. They all make a quantity of dough and when they have made 12 biscuits they bring the rest of the dough to the front bench to be popped in the freezer. At the end of the year, when all the students have finished, the staff are asked to come to the kitchens and help bake.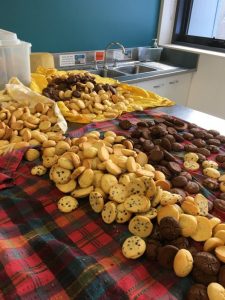 Dan, Richard, Michael D, Mandy, Krissy, Kate, Maddy, Chloe, Valmai, Joan and Linda baked 1380 biscuits in one day!
Michael M, Luke D, Mandy, Sarah, Dan B, Mary R, Johnny D, Valmai, Pauline O, Elisa, Maybelle, Sensei and Linda gathered together and in just over one hour managed to package more than 400 bags of assorted biscuits, fruit mince pies, fruit cake and candy canes.
They are now ready for Louise from MLMC to deliver to Ozanam House in preparation for distribution at the two VincentCare Christmas events.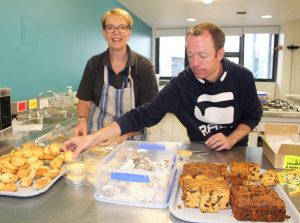 Mount Lilydale Mercy College have a long history of supporting Ozanam House. For more than 25 years, staff have volunteered, helping with dinner service every second Friday night.