Latest news
Student Placement Program a win for Levent
VincentCare is working collaboratively with educational institutions to offer vocational placements under a Student Placement pilot program.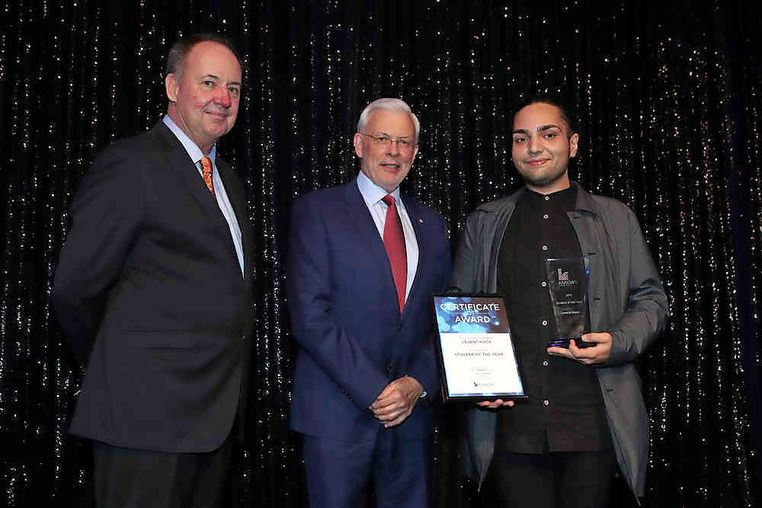 23 October 2018
The pilot was designed to create a workforce pipeline for VincentCare and improve the work-readiness and employment outcomes for people entering the homelessness and community sector.
During the 18-month pilot period (July 2016-December 2018), 17 students successfully completed placement within a VincentCare program relevant to their qualification; and seven of those students (41%) secured employment with VincentCare after their placement ended.
The 41% conversion rate from student to employee is a fantastic result and the pilot's success has seen Memorandum of Understanding (MoU) established with RMIT, Kangan Institute and Melbourne Polytechnic; additional MoUs are currently in progress with Victoria University, Australian Catholic University and University of Melbourne.
Levent Koca graduated from Kangan Institute in 2017 with a Diploma in Community Services. He undertook his placement at VincentCare's Northern Community Hub and now works full-time in the Young Adults Support Team.
"I was fortunate enough to get a placement at VincentCare," Levent said, "and that really helped me get a thorough understanding of the industry. I couldn't believe it … two weeks after graduation I got a job offer from VincentCare for an ongoing position. I went from a student to full-time employment in the space of a fortnight, which was just absolutely life changing."
Levent said he left high school due to bullying and completed Year 11 and 12 at TAFE.
"After I finished that I had a look at other pathways, and a Diploma in Community Services made sense because I'm passionate about helping people.
"The experience with VincentCare really prepared me for the workforce, and through the placement I got to experience a variety of different roles within the organisation.
"For me the Student Placement program has been perfect. It's about making the most out of every opportunity."