Latest news
Standup. Standout. It's Wear it Purple Day 2019
Staff, clients and volunteers from across VincentCare came together on Wear it Purple Day to commit to creating a better world for LGBTIQ youth.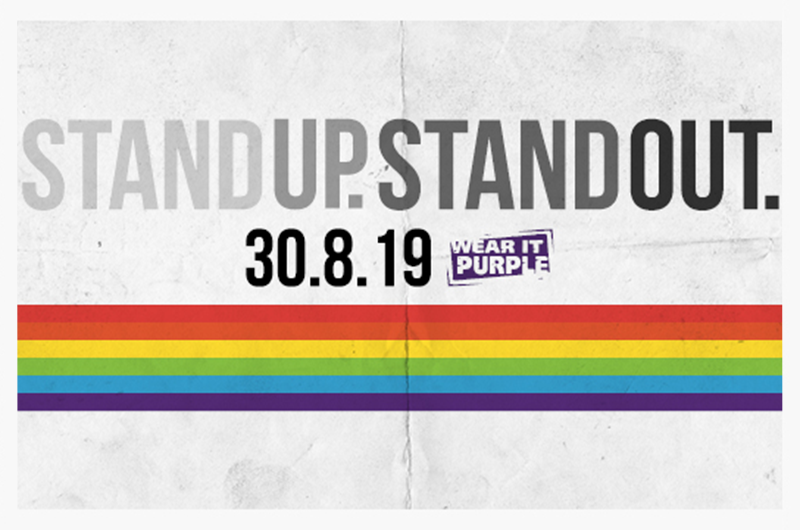 03 September 2019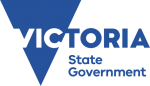 These events were proudly sponsored by the Victorian Government. For more information on the Pride Events and Festival Fund please visit the Victorian Government website at https://www.vic.gov.au/pride-events-and-festivals-fund.
---
About Wear it Purple
Wear it Purple was founded in 2010 in response to global stories of real teenagers, real heartache and their very real responses. In 2010, several rainbow young people took their own lives following bullying and harassment resulting from the lack of acceptance of their sexuality or gender identity.
One member of this group was 18-year-old Tyler Clementi who took his own life after being publicly 'outed' as gay by his roommate, prompting a frenzy as reports poured in of various young people sadly in the same situation.
Wear it Purple was established to show young people across the globe that there was hope, that there were people who did support and accept them, and that they have the right to be proud of who they are.
Since 2010, when Wear it Purple was co-founded by Katherine Hudson and Scott Williams, Wear it Purple has developed into an international movement. New generations of rainbow young people continue to be dedicated to promoting the annual expression of support and acceptance to rainbow young people.
Celebrations at VincentCare
On Friday 30 August 2019, VincentCare locations across Victoria held events to celebrate Wear it Purple Day and to commit to creating supportive, safe, empowering and inclusive environments for LGBTIQ youth.
Central Office, Melbourne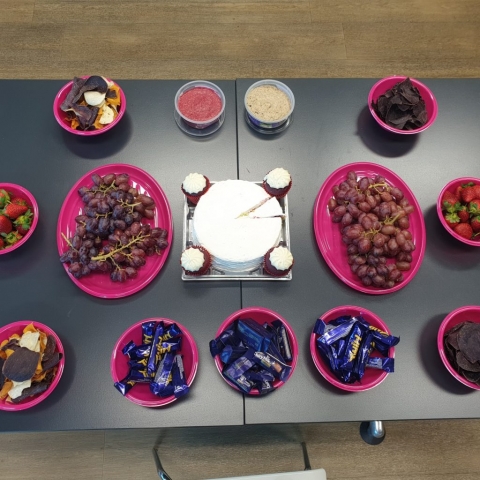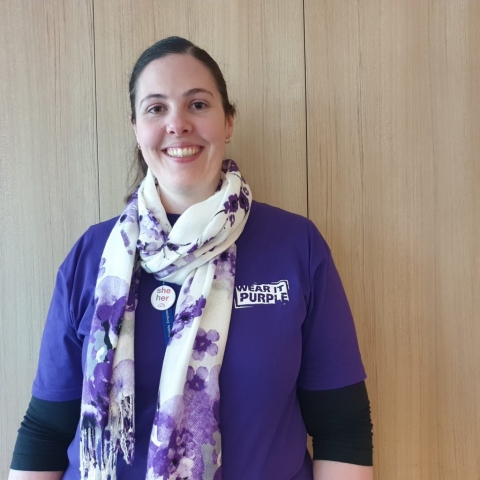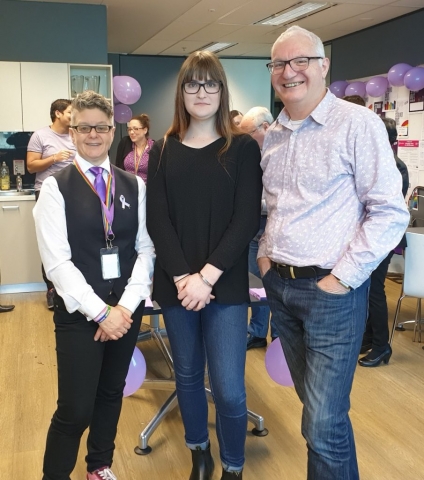 Hume Community Hub, Shepparton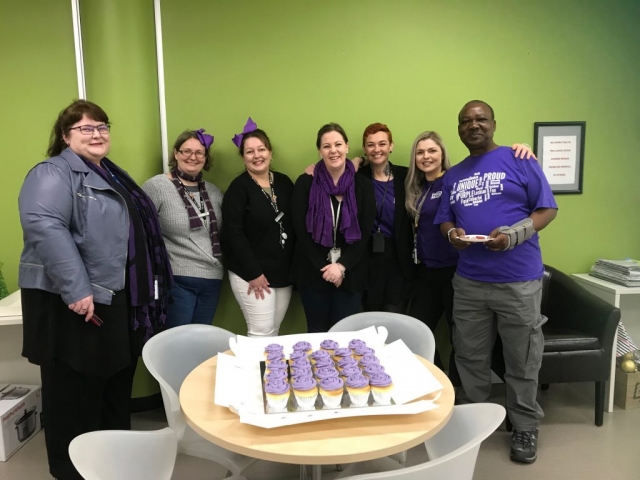 Northern Community Hub, Glenroy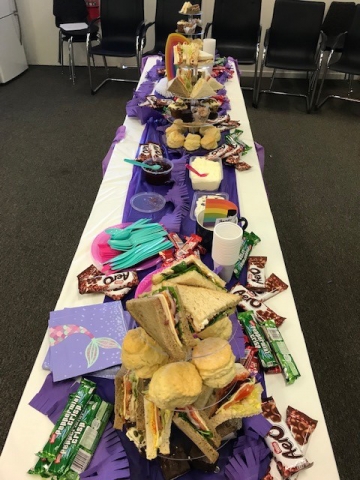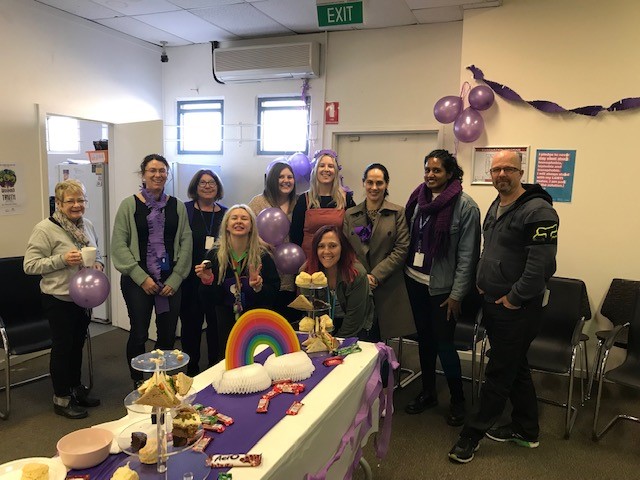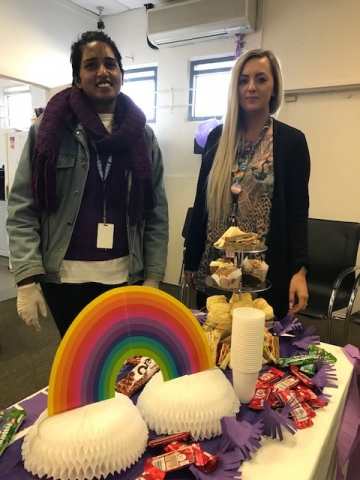 Ozanam Enterprises, Carrum Downs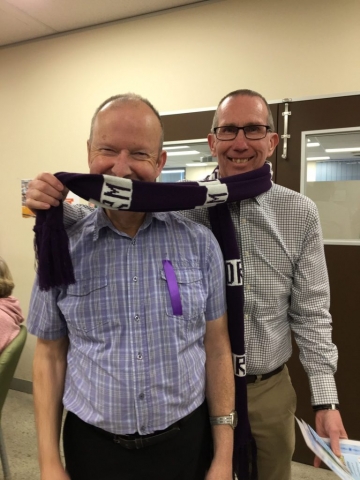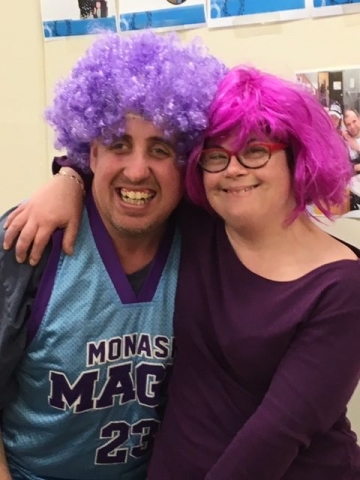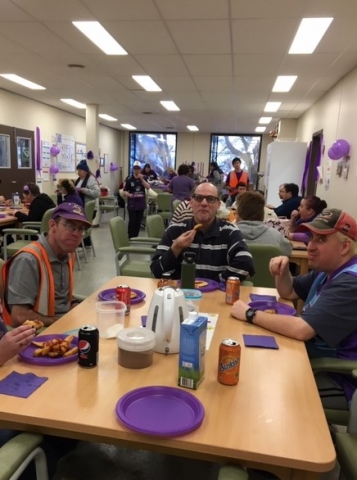 Ozanam House, North Melbourne