Latest news
Ozanam Enterprises relocates to Carrum Downs
In preparation for the National Disability Incentive Scheme (NDIS) rollout due in Mornington in early 2018, VincentCare's Social Enterprise Hub, Ozanam Enterprises relocated to Carrum Downs on 20 October.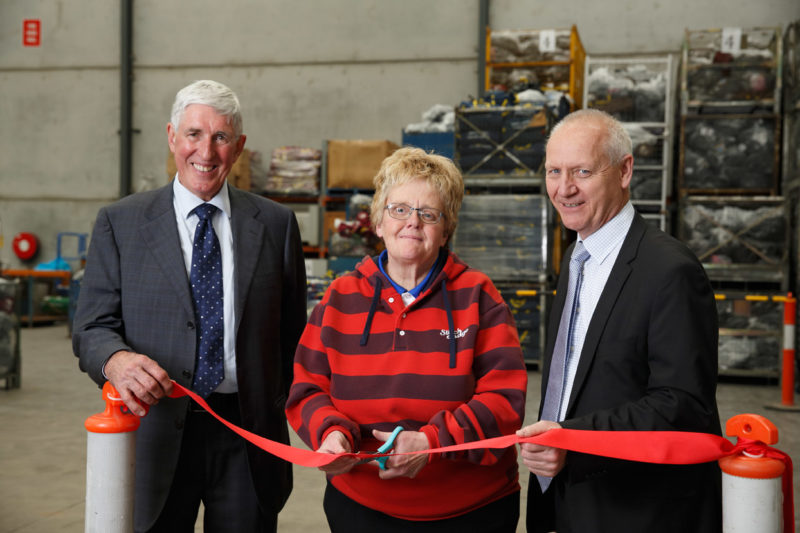 06 November 2017
Officially opened by VincentCare Victoria Chariman Rod MCDonald, alongside our longest serving employee Lee Buchanan (41 years), the new modern warehouse facility provides Ozanam Enterprises with the capacity to expand its commercial service offering to a broader customer base, as well as increased capacity for storage of customer product with expanded racking.
Ozanam Enterprises are excited at the potential offered by the new facility, and the increased employment opportunities that will be available for people in the Mornington area who may have difficulty accessing meaningful employment due to disability or learning difficulties.
About Ozanam Enterprises
Ozanam Enterprises are a division of VIncentCare Victoria and provide ongoing and stable employment in a friendly workplace setting to people living with a disability. Employees are given the opportunity to develop life skills, build relationships and increase their self-esteem so they can reach their potential.</em