Latest news
More support services for Hume residents
Representatives from Victoria Police, local government and Department of Health and Human Services gathered in Shepparton for the official opening of VincentCare Victoria's Hume Community Hub on 8 May 2017.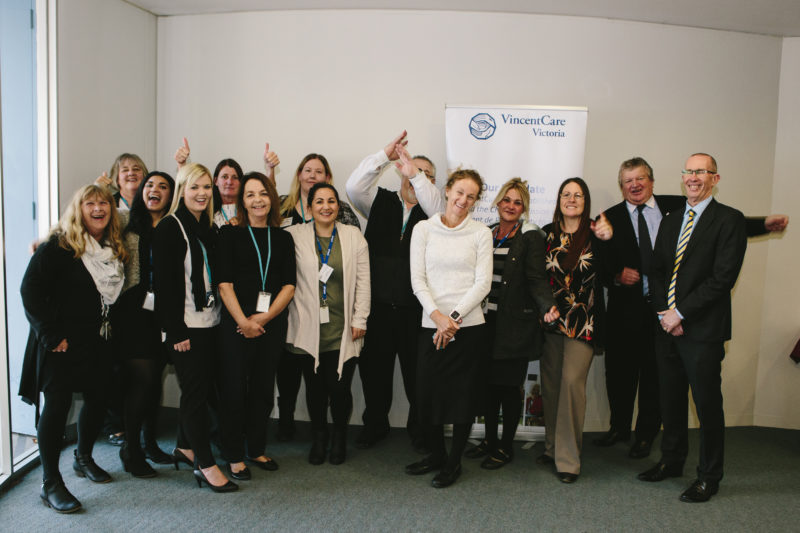 26 May 2017
Located in Welsford St Shepparton, the Hub is a 'one-stop shop' for people who experience family violence, financial disadvantage and social isolation. Established with funding from Bega Cheese, the opening of the Hub brings essential services together under one roof and ensures that help is readily available for those who need it most. It also means family violence victims and survivors no longer need to bounce from service to service without a clear pathway or consistent support.
After operating from two separate premises, Hub Manager Greg Laidlaw is excited to see the Hub come to fruition.
"VincentCare Victoria has operated the Marian Community family violence service for many years in the Hume region. Expanding our services to include financial counselling and in-home care and bringing them together in one place doesn't just benefit Hume residents, it allows us to reduce our overheads which increases funding towards our programs."
For more information on the Hub click here
Key Hub Facts:
Established with $75K funding from Bega Cheese Ltd including $25K for Be Safe alarms for victim survivors.
Bega Cheese have committed to a further $100,000 over the next 2 years to support the Hub's services.
Services offered include family violence, financial counselling and assistance, emergency relief support, outreach for those in isolated communities; and in-home care for elderly residents.