Latest news
Leading the way from homelessness to recovery
Today people around the world will mark World Homeless Day; a day to focus on changing the lives of people experiencing homelessness.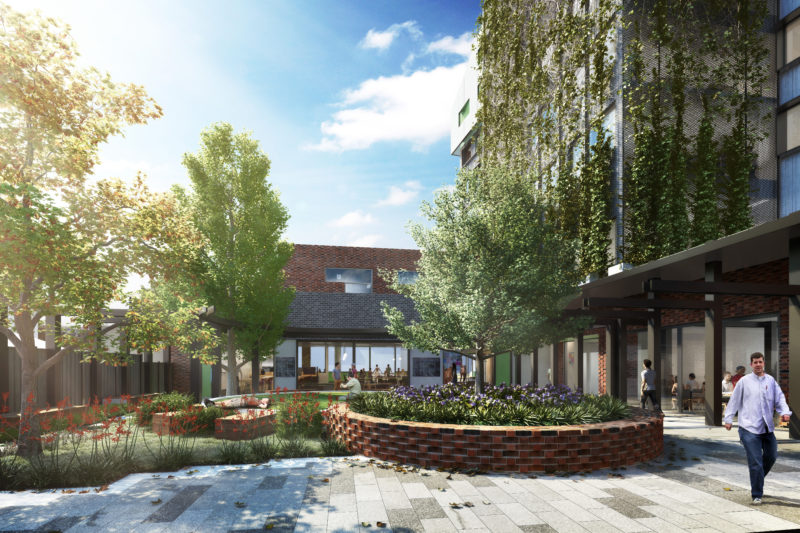 10 October 2018
In 2016-17, more than 109,000 people were assisted by specialist homelessness services in Victoria; that's about one in 56 Victorians. That number has been increasing at an average of 4.2 per cent a year.
VincentCare works with people at risk of or experiencing homelessness and disadvantage in Victoria, providing more than 100 programs as well as working with other specialist agencies.
Its Homelessness Recovery Model (HRM) is the first of its kind in Australia. The product of three years of research, development and planning, HRM has a heavy focus on integration and engagement, and is designed to develop genuine, predictable and consistent relationships with clients, and ensure a safe, comfortable and accepting environment.
The key elements place emphasis on creating opportunities for people to reconnect with their communities of choice, or establish new pathways that enable recovery and growth. Each element is designed to maximise choice, acknowledge and respond proactively to diversity, ensure service responses are aligned with recovery principles, and create a sense of hope for the future.
The North Melbourne redevelopment and the interim use of Bailly House as a crisis accommodation facility presented a unique opportunity to establish a 12-month pilot (May 2017-May 2018) to test and refine elements of the HRM in preparation for the transition to a new facility in early 2019.
The practice changes at Ozanam House during the pilot focused on delivering a recovery oriented, trauma-informed response – within the practical and physical constraints of managing crisis accommodation.
The pilot was a success. Clients received more individual attention with a 33 per cent reduction in the number of clients per case load. Unplanned exits also saw a decrease of 25 per cent. The average length of stay increased by 67 per cent and when clients did exit more than 70 per cent did so with a case management plan in place, an increase of 33 per cent. There was also a 57 per cent reduction in occupational violence.
In March 2019, VincentCare's new $47m homeless hub and resource centre opens in North Melbourne, setting a new standard in crisis accommodation and homeless services. Replacing the existing Bailly House and Ozanam Community Centre, this new hub will have co-located heath services and 24-hour access to ensure that people experiencing homelessness are given every opportunity to access housing, health and social support.
VincentCare Senior Practitioner Doug Harding said that while many new ways of working will be introduced at the site, the Homelessness Recovery Model will not change.
"Having a unified service model with staff all working under the one client-focused practice framework is really important.
"Using recovery principles and trauma-informed practice helps ground all the staff in terms of making sure we don't default into just running programs, and we are actually assisting people to return to independence, and that looks different for everyone."