Latest news
Home care support for independent senior
Getting older doesn't have to mean a loss of control and independence. VincentCare's Home Care Packages assist older persons to retain their independence and to stay in their own homes for longer.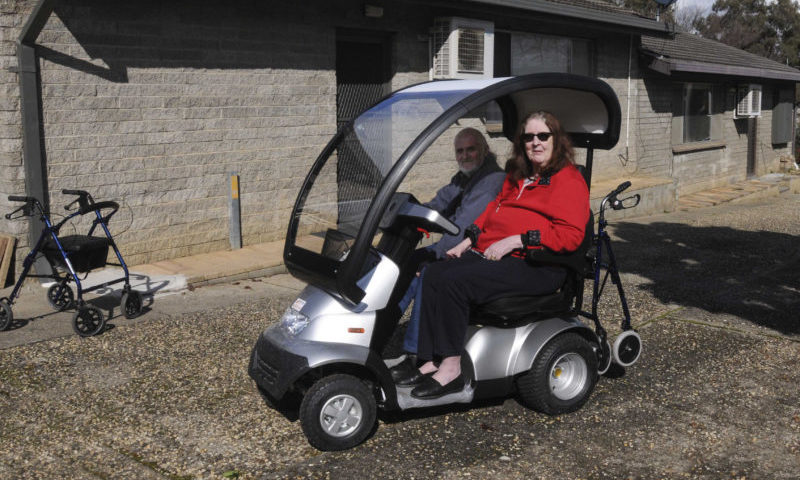 26 September 2018
Janet Perry was determined not to leave her five-bedroom house in the mountains behind Yark in North East Victoria.
"It was difficult." Janet said. "I kicked and I screamed, and I carried on."
However, even with the support of her partner, Mark, they could not keep up with the maintenance or the cleaning. Janet, who has limited mobility, never left the house, which was falling down around her.
"It got so bad up there," Janet said.
About 12 months ago, VincentCare's Home Care Packages worker, Jodi was working with Janet and Mark on a solution that would best suit their needs and lifestyle. VincentCare's government-funded Home Care Packages are tailored to the needs of the person and can include anything from help with cleaning and shopping to meals delivery and transport to social and medical appointments.
---
Read more about VincentCare's Home Care Packages
---
Jodi helped Janet and Mark move into their new apartment in Alexandra, close to the hospital and the main street. Jodi also connected Janet to new services. These changes increased Janet's confidence and as a result her mobility and stability has improved.
"I've never rented in my bloody life and I didn't want to rent but it is the best thing I have done in my life," Janet said.
"I've been up and about, I'm almost dangerous. I don't run around in my nighty all day, I get dressed in the morning. I threw all those nighties out and I have sent so many things to the op shop."
Two days before Janet's 72nd birthday, Jodi organised a practical asset through her Home Care Package; a double person scooter.
"I kicked up a stink about that too," Janet said. "Mark is able bodied; it's an insult to him driving me around but I failed my test twice. I love the scooter now. You should have seen me on my birthday, I was like lady muck."
While Janet says she can still feel "wild" in the mind, Jodi has assisted her to stay out of aged care.
"I'm not ready for aged care yet, we are too young for that and we are just so happy here."
To find out more about VincentCare's Home Care Packages, visit vincentcare.org.au or call 03 8327 7000.
For information on Australian Government-funded services, visit myagedcare.gov.au or call 1800 200 422.