Latest news
From Homeless to House Proud - Parity magazine
The LGBTQIA+ community faces higher rates of health challenges, such as homelessness, and ensuring their safety and support when seeking services is crucial. Read more to find out how VincentCare's long-standing Rainbow Tick accreditation promotes safety and inclusivity within the LGBTQIA+ community.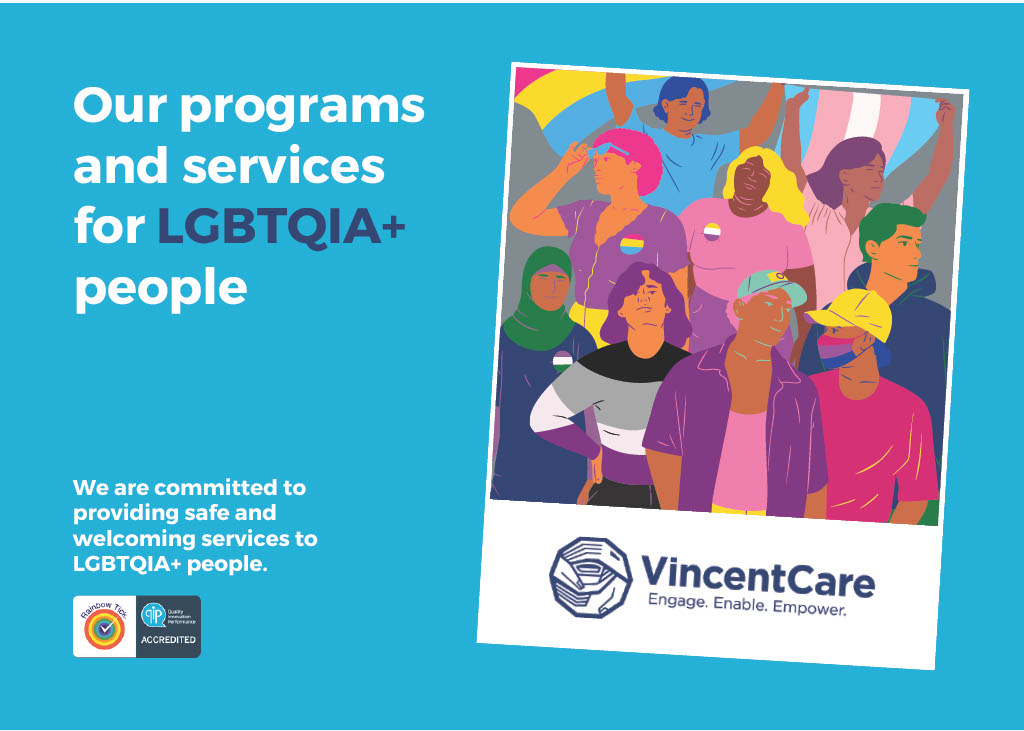 31 October 2023
We are thrilled to have our "From Homeless to House Proud" article featured in the latest edition of the Council to Homeless Persons Parity magazine, Australia's national homelessness publication.
Unfortunately, the LGBTQIA+ community faces disproportionately high rates of health and wellbeing challenges, including homelessness, which is reported at rates 2 to 3 times higher than the general population.*
One significant hurdle that LGBTQIA+ individuals encounter when seeking health and wellbeing services is the question of safety. Many are unsure if a service provider will be truly supportive. That's why obtaining a Rainbow Tick accreditation is vital; it signals a genuine commitment to serving our community in a safe and inclusive manner.
At VincentCare, we take immense pride in our continuous dedication to maintaining Rainbow Tick accreditation for over 8 years. This achievement is an essential cornerstone in building trust within the LGBTQIA+ community, ensuring that our service environments are culturally safe and inclusive. Our commitment has been transformative for our organisation and, most importantly, for the lives of the clients who rely on our services.
To dive deeper into this important issue, we invite you read the full article here: [VincentCare Victoria: From Homeless to House Proud]
*Australian Bureau of Statistics. (2014)