Latest news
Christmas bundles of joy
Hundreds of food packages will be distributed to help Moreland families who are struggling with the festive season's hefty costs.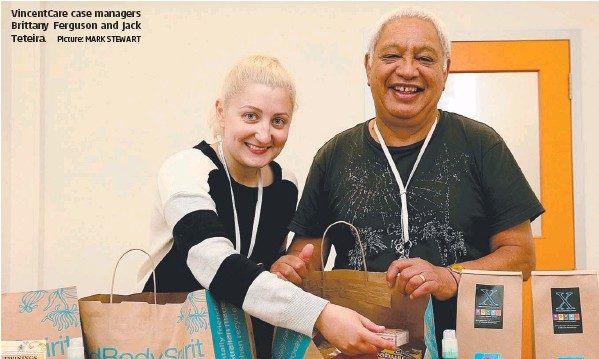 25 February 2016
Staff at VincentCare's Glenroy community hub are preparing donations to help those in need, with thousands of hampers to be distributed across Melbourne's northwest.
VincentCare Victoria chief executive John Blewonski said Christmas tended to exacerbate existing problems and could "become a pretty stressful time for families".
"It can be really horrible to be struggling at Christmas when you can't buy food or a gift for someone," Mr Blewonski said.
"And if you do manage to scrape money together then you can be faced with back-to-school expenses.
"Those tensions rear themselves up in family relationships and that can put other services under increased demand and lead to family violence."
VincentCare in Glenroy also provides food packages throughout the year, distributing Foodbank's fresh and packet goods fortnightly.
The organisation can also help with emergency housing needs, to provide short- term cash for those in crisis and help clients access legal aid or drug and alcohol counselling.
"We recognise that if you're coming to us with a housing crisis there are other things that have been going on to lead to that," Mr Blewonski said.
"We try and link the services to provide general support."
Mr Blewonski said crisis issues could be "sharpened at this time of year".
"We have expectations on ourselves at Christmas — this is the time we're supposed to be happy," he said.
"The impact on people's mental health can be huge."
The Moreland Leader
Picture: MARK STEWART VincentCare case managers Brittany Ferguson and Jack Te Teira.