Latest news
A state-of-the-art resource centre to aid recovery from homelessness
We asked Senior Practitioner, Doug Harding, what people would need if they had been sleeping on Melbourne's unforgiving streets.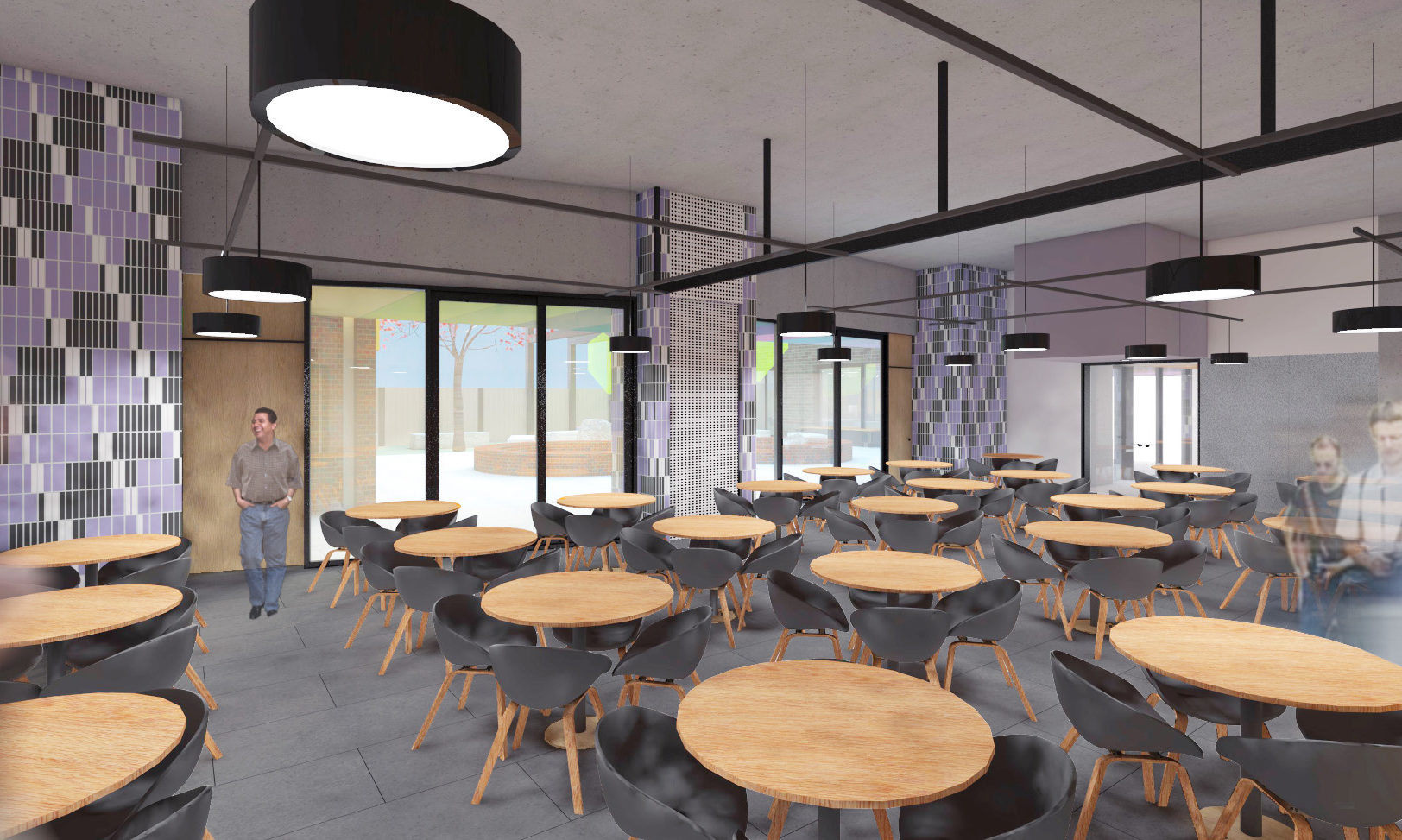 21 November 2018
If a building could speak what would it say? If it could welcome you, what would it do? If it could make you feel safe, what would it provide?
These were among the questions the VincentCare team posed when they started planning the integration of the homelessness resource centre, with a super health clinic and new crisis accommodation at one address.
"Safety is an important issue," senior practitioner Doug Harding said. "So is creating a supportive peer-led community, while still providing opportunities for privacy."
So how important is the built environment for clients?
"Providing a high level of amenity creates an environment where people feel valued and respected.
"It helps people's sense of identity and confidence, and helps build a sense of self that can be translated back to an independent life in the community."
The entry at the redeveloped Ozanam House is on Flemington Road. Directly inside the doors a peer support worker with a lived experience of homelessness, a volunteer or a staff member will welcome each person. This style of greeting ensures people won't have to tell their story too often and minimises the amount of time spent waiting.
The new café will also assist the new welcoming approach – moving it from clinical to hospitable.
There are a few other firsts for the redeveloped site, including a dedicated learning space for IT training and life-skills training and development to enable people to build self-esteem and prepare for a workplace.
"It will enable a sense of purpose that can translate into employment or volunteering in the wider community."
There will also be a super clinic with the only homelessness-specific dental service in the state. It will also have clinical spaces for nurses, visiting GPs, podiatrists and those working in the areas of alcohol and drug intervention, physiotherapy, acupuncture, optometry and occupational therapy.
While many new ways of working will be introduced at the site, VincentCare's Homelessness to Recovery Model will not change.
"Having a unified service model with staff all working under the one client-focused practice framework is really important," Doug said.
"Using recovery principles and trauma-informed practice helps ground all the staff in terms of making sure we don't default into just running programs, and we are actually assisting people to return to independence, and that looks different for everyone."