Latest news
A Safe Haven for LGBTQIA+ Individuals Experiencing Homelessness
The Pride in Place (PIP) program at Ozanam House offers crucial support and recovery options for LGBTQIA+ people experiencing homelessness. Learn how this collaborative effort is addressing unique challenges and providing a safe space for those in need.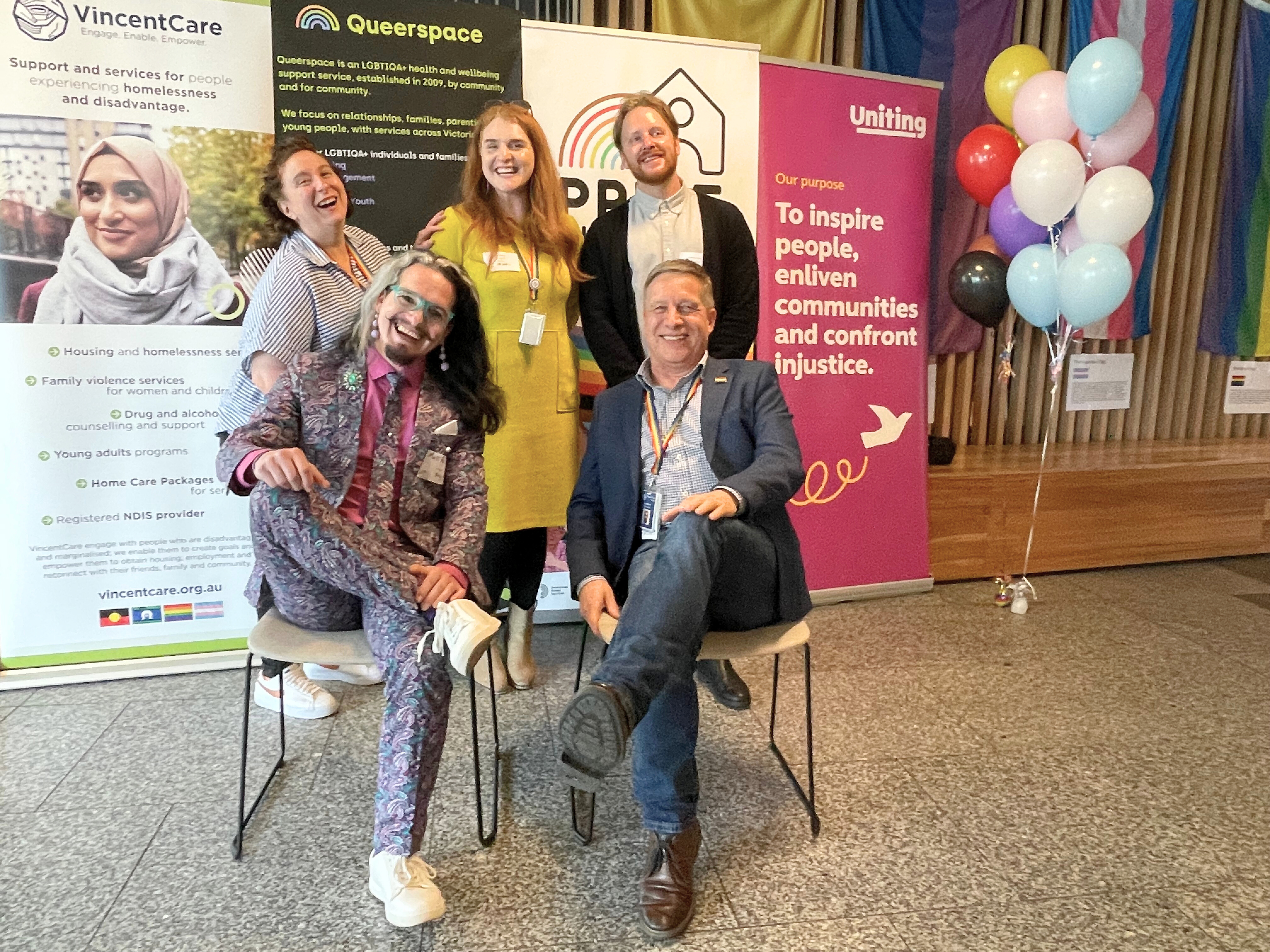 29 November 2022
Ozanam House has taken a significant step forward in supporting the LGBTQIA+ community by introducing the Pride in Place (PIP) program. Developed through a partnership between VincentCare Victoria, Drummond Street Services Queerspace, Uniting Vic.Tas, and Family Access Network, and funded by the Victoria government, PIP aims to offer comprehensive recovery pathways for LGBTQIA+ individuals facing homelessness.
The program acknowledges the sobering reality that discrimination and family violence often render LGBTQIA+ people up to three times more likely to experience homelessness or be at risk. The launch event saw key stakeholders and two individuals with lived experiences sharing their poignant stories.
Matthew Parsons, VincentCare's Gender and Sexuality Manager, highlighted that barriers like misunderstanding and discrimination can deter LGBTIQ+ individuals from seeking help. Parsons emphasized, "PIP has been launched to bridge these gaps and provide a welcoming space."
Joshua Tilley-Darvill, Pride in Place Program Manager, expressed enthusiasm about meeting the demand for this vital service. "Today marks an exciting beginning as we roll out the program to address an unmet need in our community."
For more information about the Pride in Place program and the invaluable services it offers, please visit: https://vincentcare.org.au/our-services/lgbtiq/