Latest news
10 ways to save on back-to-school costs
Sending the kids back to school is expensive. While it always pays to plan ahead, there are ways that parents and guardians can save on these costs.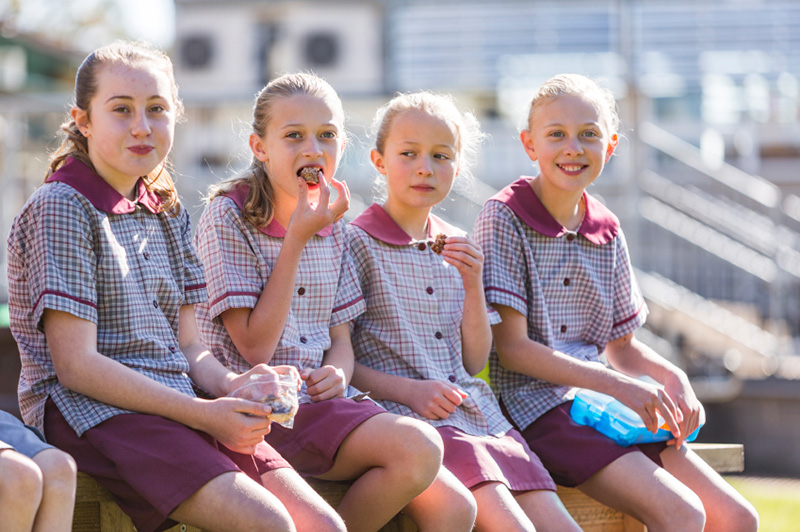 15 January 2019
When you add up fees, excursions, clothing, shoes, books, stationery, transport and computers, the average Victorian family is paying up to $3,489 for a primary-school aged child in a government school. Here are some tips to help make sending the kids back to school more affordable.
1. Buy secondhand school uniforms
If your school has a uniform, visit the school uniform shop and buy a secondhand uniform for a reduced price. Or ask other parents who have older children at the same school if they have uniforms they no longer need.
2. Buy bigger sizes in clothing and shoes
Kids grow quickly so buy clothes one size bigger to make the uniform last longer. Buy shoes half a size bigger.
3. Re-use what you can
Re-use rather than replace durable items like backpacks, lunchboxes, drink bottles and hats. It'll save you money and also cut down on wastage.
4. Find your stationery at discount stores
'Two-dollar' shops, supermarkets and bulk stationery stores will often have affordable generic stationery. Look for good quality items rather than popular brands.
If you want to buy nicer stationery consider giving it as a Christmas or birthday present.
5. Shop around for technology
Tablets and laptops are expensive so make sure you shop around for the best deal. If buying is cost prohibitive then investigate leasing options.
6. Spread the costs
Buy only what you need at the start of the year and wait until the cooler weather before buying winter uniforms. This will give you time to save.
7. Label everything
Children are known for losing things so make sure their items can be returned by labelling everything from shoes to clothes, backpacks to lunchboxes, even pencil cases.
8. Take advantage of cheap public transport
From Term 1, 2019 school students can use their PTV-approved school identification card to get concession on public transport. It's no longer necessary to pay for the separate PTV School Student ID. For students in regional areas, a more affordable Regional Student Pass will increase the discount to 50% of the yearly cost of concession travel.
9. Bring a packed lunch
It takes extra time and effort to pack a lunch every day but it will save a lot of money. Save the canteen or tuck shop as a once a month treat.
10. Seek financial assistance
VincentCare's financial capability programs offer free financial counselling to families and individuals who are experiencing difficulty in managing their finances. If you know someone that requires help with managing their finances, please get in touch with our Northern Community Hub in Glenroy on (03) 9304 0100 or Hume Community Hub in Shepparton on (03) 5825 9400.