Client stories
Wayne's story
"Losing my job and marriage almost left me on the street."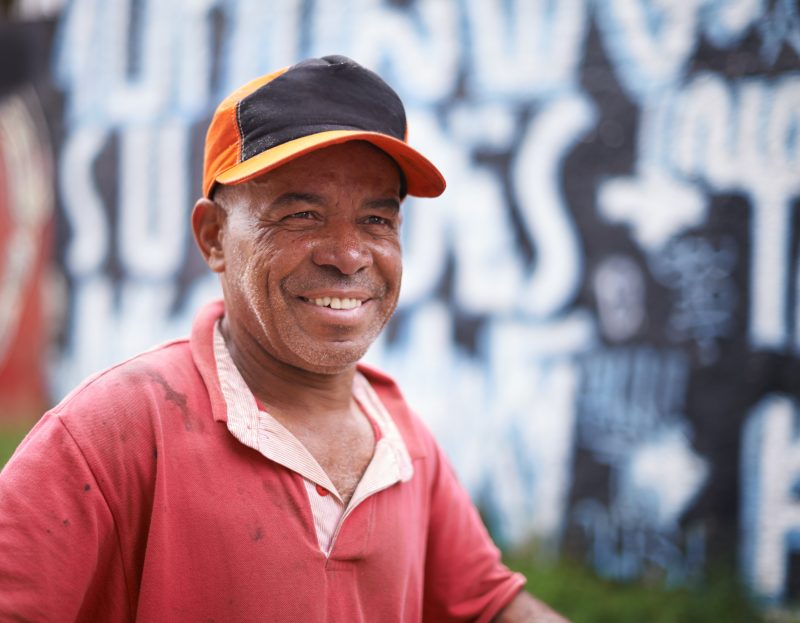 13 June 2019
Ill-health and a marriage breakdown had left Wayne on the verge of homelessness, until he received help from VincentCare's Northern Community Hub.
"I felt vulnerable; I didn't know where I was going to be living. Was I going to end up on the street?"
He ended up living in the garage of a shared house that he describes as "pretty rough". When the owners decided to renovate, he only had weeks to find a place. He desperately contacted local authorities, government agencies and charities.
"VincentCare were more interested in helping me find work and accommodation than any organisation I came into contact with … they started working on it straight away … looking for alternatives."
VincentCare's HomeConnect Education and Employment Support Worker, Amy Sherrin, helped Wayne find temporary housing and managed to get him accepted to Project New Dawn – a program that finds housing and employment for people who are homeless or at risk of homelessness.
Soon Wayne was invited to interview with Bunnings and Amy put him in touch with Wear for Success, an organisation that finds suitable work clothes for people returning to work.
Wayne had faced age discrimination in the past, but Bunnings assured him that wasn't an issue and he walked out of the interview feeling positive. Within an hour he had a call offering him the job.
With the job came shared accommodation and finally Wayne had the stability he craved.
"It was important for me not be reliant on any government or agency or Newstart."
Wayne has been at Bunnings for a year now, working full-time managing the Tool and Hire Shop. His supervisor had nothing but praise for him after his recent work review, but Wayne takes it in his stride.
"I just do the best I can; without it I don't know where I'd be … It's given me a sense that I'm needed and that I'm contributing."
Wayne plans to continue his work at Bunnings and hopes one day to get a place to live on his own.
"I feel a lot more optimistic; it's going to be tough, but the future is a lot rosier than it was 12 months ago. If it wasn't for VincentCare I wouldn't be here now."
Homelessness can happen to anyone