Client stories
When Shane discovered Elvis
About 16 or 17 years ago I was homeless. I would come to Ozanam Community Centre to shower and get a feed and I just kept coming back. I met up with an old country and western singer and I got to know him and we became friends. He taught me how to play guitar.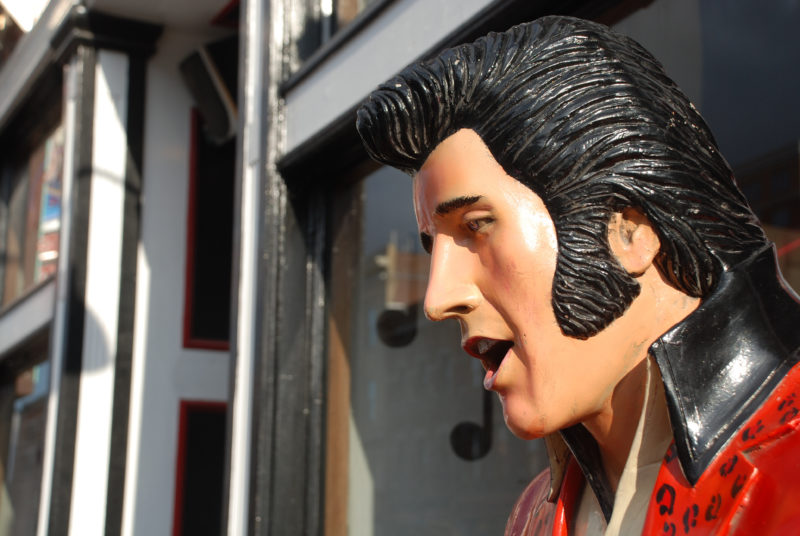 20 September 2017
I've always loved Elvis and Johnny Cash, but I never knew how to play their songs. He taught me how to play them on the guitar.
I've got somewhere to live now but I still come here. I like it here and I like to play guitar and try to cheer people up!
When I first started learning the guitar I said they should have a music group here. There's a lot of homeless people with a talent – just because they're homeless doesn't mean they're not talented.
Music is the best thing for depression. If I ever get depressed I get my guitar out and start singing and playing my guitar and after that I'm all cheered up again.
Every day I have a new song in my head and I sing it to myself all day and that is the best therapy. Having a nice song in your head is better than any drug you can take and better than thinking negative things. It is how I deal with my depression; I don't take drugs. I'm going well and heading to where I want to go.
About our Music Therapy program
The benefits of music and music therapy are well documented. For people experiencing homelessness and disadvantage, participation in music therapy and being part of a group making music can create a sense of achievement, belonging and capability. It provides the opportunity to build self-esteem and confidence.
Music can also be cathartic, helping to relieve the symptoms of stress, anxiety and depression. At VincentCare participants in the program become part of a community of like-minded people with the opportunity to build shared experiences.
The music group runs alternate weeks at Ozanam House and Ozanam Community Centre.