Client stories
Pathway to employment
Established in 1976, VincentCare's Ozanam Enterprises provides stable employment and training opportunities for people with a disability. They have 65 supported employees including Leanne and Lee who have been there since the beginning.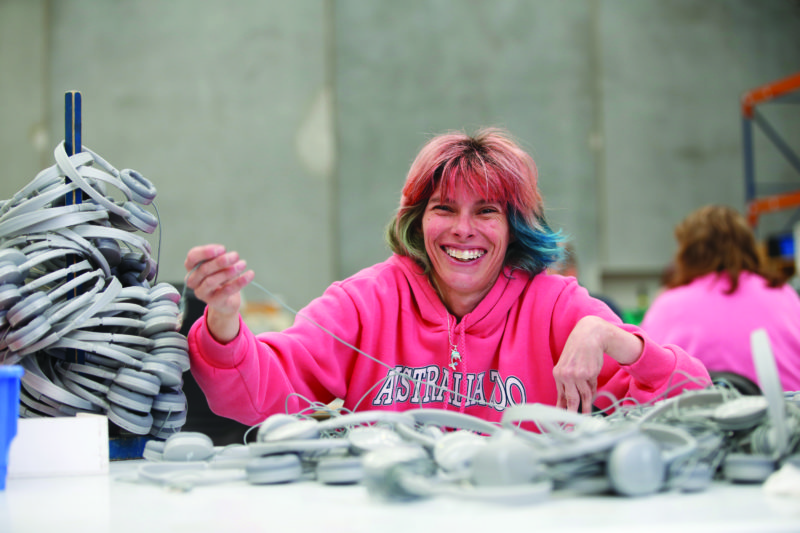 07 December 2017
"It was very different when we started working here 40 years ago. It was known as Ozanam Industries and there were only 10 people on staff.
"We used to pull apart switchboards and telephones and repurpose the spare parts. Everyone's favourite job back then was making candles for the churches because it was fun to do, and not hard at all!
"Packing cutlery on the conveyer belt for TAA Airlines was probably the hardest job we did. It was enjoyable, but it could be difficult to keep up with the speed. You really had to be focused because you didn't want to slow down the others.
"As we've grown in size, so has the variety of work. Doing different things keeps work interesting and teaches us new skills."
"We love working here. We always get the work done on schedule but we never feel rushed. Our main priority is to do quality work and make sure our customers are happy."
Joint statment from Ozanam Enterprises employees, Leanne and Lee.