Client stories
Kim's story: Bridging the divide
Internet and telephone accessibility will open up opportunities for clients like Kim to connect with family and community, access services, grow their knowledge and skills, find work, and ultimately, to increase their possibilities for a permanent exit from homelessness.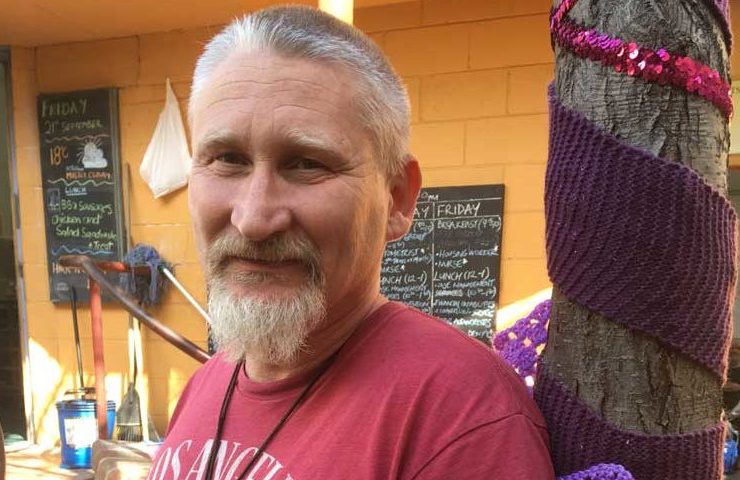 05 February 2019
Homelessness affects one in six Australians, with far-reaching challenges and impacts on safety, wellbeing and quality of life. While shelter, food and access to basic self-care are essential components, the lack of access to technology creates a significant divide between the homeless and the mainstream community. This can create an additional barrier to finding a pathway out of homelessness.
The redevelopment has foreseen and catered to this need with a dedicated IT Hub that will help bridge this divide. By giving the homeless community greater access to technology, they are given the opportunity to improve their own circumstances.
Kim knows firsthand the challenges of accessing technology. Before finding help through VincentCare, he slept rough for about five months, sometimes staying with friends, other times on the street. During that time, he struggled to charge his phone or find places to use the internet.
"You're always looking for places," Kim explains. "There are a couple of charging stations at Flinders Street and the bus station, but they're always taken up." The only real option for Kim was the library.
"If you're carrying a pack or a swag on your back, you don't want to go to public spaces like a library, well I didn't want to anyway. I just felt too ashamed. Especially because I couldn't have a shower or wear clean clothes … then you're carrying all this stuff as well. You can feel the sneers of people and the way they look at you, like you're a scumbag. Just because we're homeless, we still have pride".
Kim also explains that when you're on the street your phone is your lifeline and only contact with the outside world. He's also missed out on opportunities because he wasn't able to keep it charged.
"You link in with places like medical centres, housing workers, etc, but they have to be able get in touch with you. I was always waiting for the phone to ring, see if I've got a place in shelter for the night or an appointment with the Office of Housing. If you don't have any charge, you miss out, simple as that."
Kim also believes that the lack of technology makes it hard to be proactive and dig yourself out of the ground. Kim's just finished a barista course through VincentCare's Ozanam Community Centre, and he's hoping it will help him to find part-time work. The problem he faces now is how to update his resume and find those jobs.
"What would be great in the new building is to have a place where you could learn emails and that type of thing, just some basic IT skills, printing out documents correctly, using MS Word to update my resume and applying for jobs. I know it sounds simple, but it's complicated for people like me who aren't real savvy with IT."
For people in Kim's situation, the new IT hub will be a game changer. It will provide public access to free WiFi and mobile charging stations, and there will be a dedicated learning space for people to learn basic IT skills that will help with communication, education and job finding.
Homelessness can happen to anyone