Client stories
Jason's story: Proud to smile
The experience of homelessness can impact every domain of a person's wellbeing. While personal safety and access to life's essentials become paramount, there are many things that can take a back seat. Dental hygiene is often among these.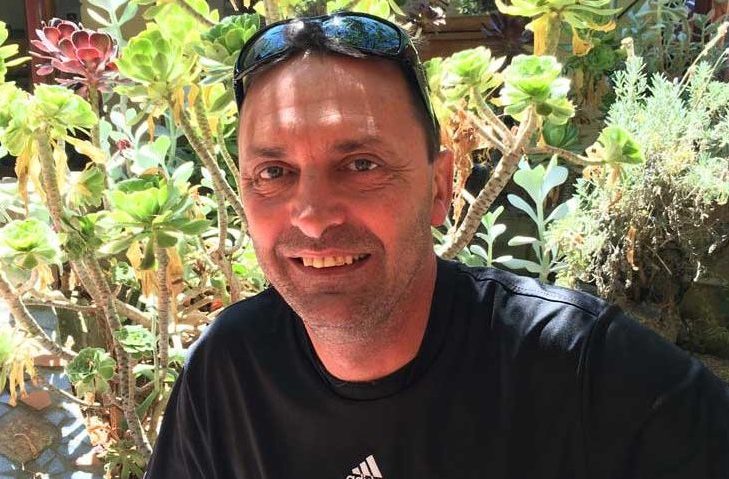 05 February 2019
Jason wishes to share his wisdom, and the impact that improved dental health has made to his self-esteem and wellbeing. "I was petrified" he admits.
After a bad childhood experience, Jason didn't see a dentist for over 40 years. During this time, he ignored his tooth pain to his own detriment – watching his teeth decay. Jason's experience with homelessness further exacerbated the problem. It was his contact with VincentCare services – soon to relocate to the new Ozanam House – that changed this.
After a period of physical and mental healing, Jason started to reconnect with community and family, and began volunteering for VincentCare. It was then that he became aware of all the services and programs available – including Victoria's only homelessness dentist service, an auspice of Dental Health Services Victoria.
Jason's acceptance of treatment was not instant. His case worker, Lauren, encouraged him to seek treatment. "As the appointment would get closer, I would change it because I was so scared. I was bought up hard, so nothing really shakes me but I was petrified of walking through to the dentist's room."
With Lauren's support, Jason remembers meeting the dentist, who was patient, sensitive and ready to listen. "I went from petrified to no worries at all because of the way they took care of me."
Jason had a full clean and went back later for three fillings, and then the fitting of his new teeth just before Christmas. Once his teeth were fixed he realised how much his dental condition had impacted his self-esteem. "I used to be so self-conscious, now I enjoy talking to people and I am not afraid to laugh. I feel healthier and happier."
He also felt the impact his new teeth had on others. "You want to see me and my son, we look like Luna Park, he is proud his dad's got teeth, and I am so happy to express myself these days."
So what would Jason tell others in Melbourne experiencing homelessness and dental issues? "Forget about the past and book in to see the homelessness dental service, you'll be looked after and you will be happy to smile again. The guys I see walking out with full dentures are beaming. You can see their smiles from across the road."
Dental care is just one of the many holistic, wrap-around services that will be offered from the new Homeless Hub and Resource Centre. The positive impact of caring for and supporting 'the whole person' cannot be underestimated. While it takes more than a few fillings to help a homeless person to recovery, it is these little steps towards wellness that can have a profound impact on self-esteem, physical health, and mental wellbeing.
"VincentCare has helped me to be more positive. I didn't feel like a burden, the staff there all helped me to understand that I needed to feel better, for myself."
Homelessness can happen to anyone