Client stories
It can happen to anyone...
Bill grew up in East Hawthorn in a strict Greek Christian Orthodox family. He is 46 and a former ice addict.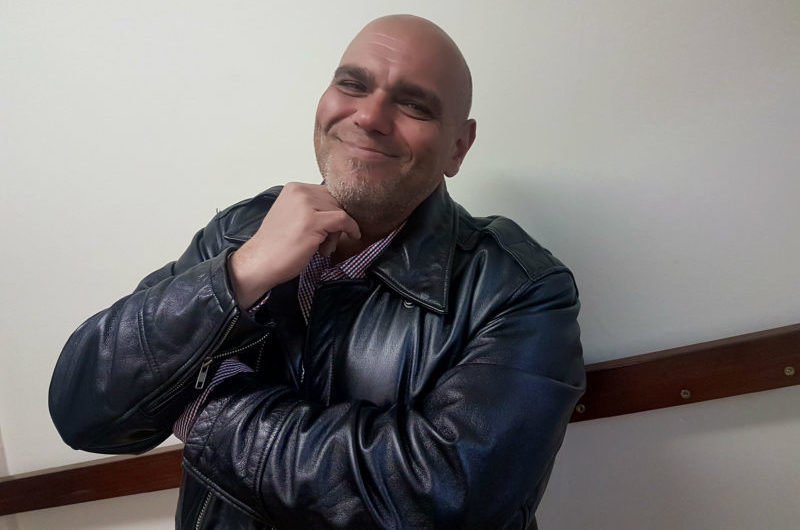 10 May 2017
Although he did well at both sport and academics in school, he was constantly under pressure to work at the family retail business before and after school every day. Each school holiday was spent working and as soon Bill completed Year 12 he went to work full time in the business where he remained for 8 years.
By the time Bill turned 30 he was divorced with a young daughter and was forging ahead with a promising sales career in the motor industry.
As he began earning more money, his social circle expanded and he started to dabble in recreational drugs and gambling. He became more interested in the world of finance, studied for six months and became an accredited financial advisor.
As the world of wealth creation and investment opened up to Bill so too did the world of meth amphetamine. He liked how it made him feel; confident, infallible, and invincible. He was earning $600 an hour and the more money he made the more drugs he did.
"The lifestyle got really exciting, my friends and colleagues were all doing the same thing, the adrenalin was pumping and we all had lots of disposable income."
Bill spent weekends using recreational drugs like cocaine, pills and speed. He bought a house, expensive clothes and travelled the world and soon he became involved with nightclubs and leading underworld figures. He went from working in the finance industry to become heavily involved with the illegal drug world and was using anything from 1mg to 4mg of ice daily.
As Bill's involvement in the drug world intensified so too did his financial commitment and he soon lost his house, income and savings to it.  He began trying to leave the drug scene in 2012 and remained clean for eight months; finally in November 2015 he walked away from that world and embarked upon his commitment to being clean and drug free.
Bill tried many types of drug counselling and rehab before coming to Ozanam House 16 months ago. "VincentCare were really helpful, they kept the momentum going and kept me on track." Bill is currently living in transitional housing and receiving outreach support from VincentCare's case management services to support his sobriety.
Bill is estranged from his family and his daughter is 18 now and preparing to start university. He hopes that one day in the future she might track him down and get in touch. In the meantime he says he's keeping himself busy and considers it his "civic duty" not to deal or take drugs. He's looking at returning to education and likes the sound of a degree in Economics, Philosophy and Politics at Deakin University, but for the moment he's focused on avoiding triggers and staying clean.
"It took me ten years to stop using and dealing drugs…I survived the abuse and now I'm managing the recovery"