Careers
More than 300 people have made the commitment to be part of the VincentCare team.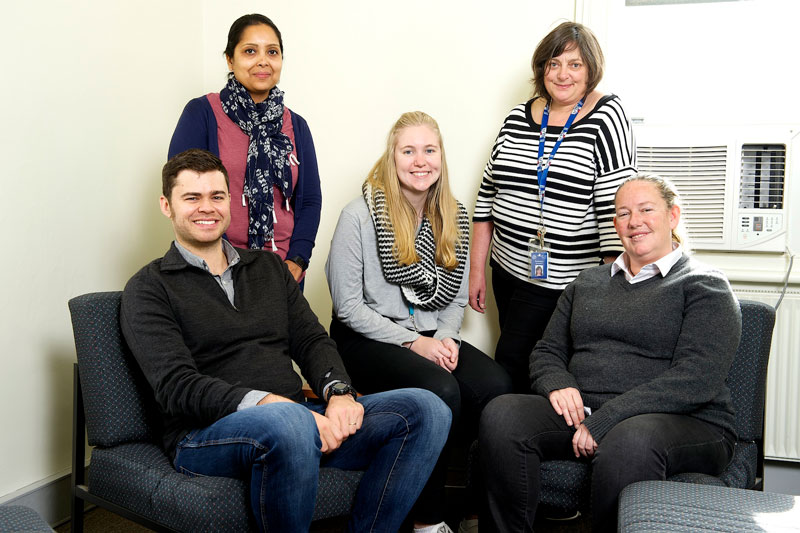 People who work for VincentCare provide high-quality services to people experiencing homelessness, people experiencing family violence, people with disabilities, and men and women struggling with complex needs including substance abuse and mental health issues.
Our staff are located across metropolitan Melbourne and regional Victoria, from Melbourne CBD to Glenroy, Carrum Downs to Shepparton.
Committed to social justice, our diverse and engaged staff advocate for the vulnerable and disadvantaged in Victoria.
We recognise cultural, gender and occupational differences; we encourage diversity and employ dedicated, talented and enthusiastic staff who work across a range of programs and services.
Integral to the VincentCare work practice is respect for a client's dignity and an openness to understand a client's needs in order to provide support and encouragement.
If you would like to be part of a growing organisation that is committed to providing a quality service to those in need, join the team – VincentCare needs you!
Current vacancies
Outreach Case Manager (closing 26/09/19)
Location: Glenroy
We are seeking an appropriately-qualified person to take on the position of Outreach Case Manager to work with a range of clients in crisis including families, singles, couples and clients with complex health and housing needs.
View more or apply now
Practice Leader Family Violence (closing 23/09/19)
Location: Shepparton
We are seeking a person to provide clinical supervision and facilitate reflective practice for the Family Violence Key Workers. The position contributes to a small but highly effective team of Family Violence Key Workers. As a senior worker in this team you will also be available for on-call for clients and critical incident debriefing of staff.
View more or apply now
Physiotherapist (closing 23/09/19)
Location: Blackburn
We are seeking an appropriately-qualified person to take on the position of part-time physiotherapist, working three days per week (Monday, Tuesday and Wednesday) in Blackburn.
View more or apply now
Commonwealth Home Support Program (CHSP) Social Worker (closing 23/09/19)
Location: Glenroy
We are seeking a person to engage older people in the community who may be experiencing or at risk of homelessness and disadvantage, to improve or maintain their mental health, physical health, wellbeing and independence.
View more or apply now
Community Support Worker (closing 20/09/19)
Location: North Melbourne
We are seeking an appropriately qualified person to take on the position of Community Support Worker to deliver a high quality of in-home care and support to Home Care Package clients living in the West Region.
View more or apply now
Initial Assessment and Planning Worker (closing 20/09/19)
Location: Glenroy
We are seeking an appropriately qualified person to play an integral role within the homelessness service system acting as the first point of contact for most people seeking assistance.
View more or apply now
---
You might also be interested in