Client stories
A place to seek daytime refuge
For people who have, or who are experiencing homelessness, Ozanam Community Centre (OCC) is a vital part of their daily life. Peter has been regular at the Ozanam Community Centre for 17 years.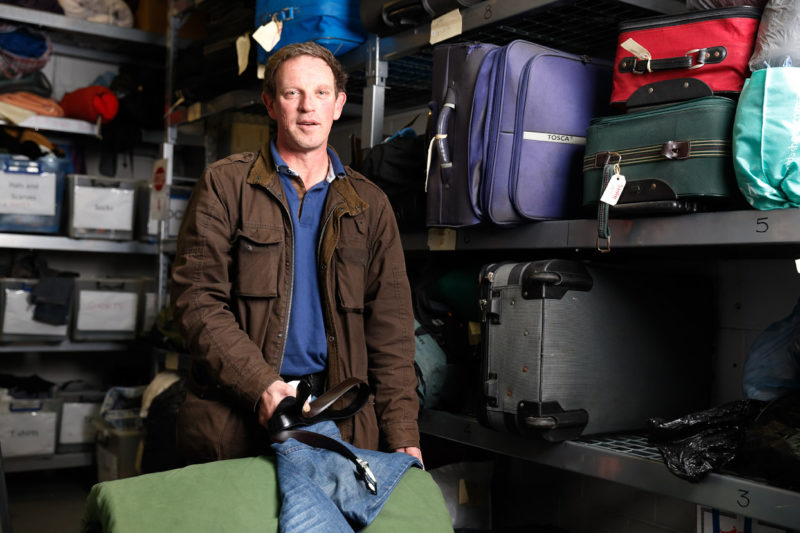 31 July 2017
"Ozanam Community Centre has been like a one-stop-shop for me. I can shower, eat and do all the normal things. The first time I came was 1998, and I've been coming on and off since then"</ p>
I haven't seen that many changes in Melbourne since 1998; it's more about the society. It's a lot more expensive than it used to be so being on government benefits and getting $150 a week, I can't come up with $200 a week to rent a room.
It's got a lot harder for a lot more people than it used to be. The cost of living has gone up a fair bit and jobs are not that easy to get, and if you can get a job there's no long-term guarantee of being able to keep it especially for someone not qualified in anything"
---
Ozanam Community Centre in North Melbourne provides a daily meals service (breakfast and lunch), an emergency relief food pantry, shower and laundry facilities, recreational areas, onsite health services (including medical, dentistry, physiotherapy, podiatry and acupuncture) and health and wellbeing programs.
People can also participate in therapeutic arts and music programs and engage with a wide range of services to generate stable and sustainable living and maintain their wellbeing and community connectedness.